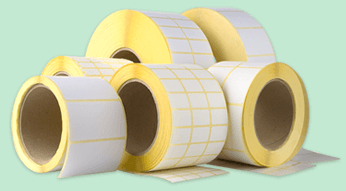 About Us
Northern Label Systems was founded by Simon Brown in 2003. Simon started working in the label industry in 1988 when he was a field service engineer for Toshiba which involved the on-site repair of label printers in the south east of England. He then went on to manage the label printer repair facility at Toshiba in Preston in 1992 and after three years there worked in several positions as label printer installation engineer then sales account manager for a global label systems provider. As managing Director of Northern Label Systems Limited Simon uses his many years of experience in the label industry to ensure that only the highest quality products are sold by us. This is why we only sell products that we are confident meet our standards and that we can trust. This is also why you may notice that there are some products we do not sell - even the biggest and most popular brands release products that we consider not to our standard so we leave that particular product or range off of our website.
Northern Label Systems Limited is located just a few minutes away from the M6 and M65 junction in Preston, Lancashire. The business has been built on a reputation for supplying high quality labels at the best possible prices. We supply label printers by Zebra Technologies, Citizen and Toshiba TEC, as well as self adhesive labels available in a wide variety of sizes, colours and adhesive types to suit all label machines and applications, making it effortless to print your own labels!
We can make you more efficient - Our products can create Address Labels, Iron-On Nametags and Accessories which include Dispensers, Unwinders and Rewinders. These useful tools are designed to make your label processing more efficient. In addition to local towns and cities in Lancashire and Merseyside - including Preston, Liverpool, Bolton and Manchester - Northern Label Systems deliver to all UK addresses, as well as the Scottish Highlands, Northern Ireland and some offshore addresses. Call us on 01772 817546 for more information.
Refund & Returns Policy
Returns & Refunding
Unless special terms are explicitly agreed to by our correspondence, these terms shall be deemed to be incorporated as conditions of any order, however we do reserve the right to charge a restocking fee of 20%.
Outward and return delivery will not be credited.
Returns of especially manufactured products are not permitted unless faulty.
If a bespoke item is found to be faulty they may be returned for repair or replacement.
Please return the products in the original boxes/packaging and ensure they are properly packed with the kraft paper and/or bubble wrap.
A refund will only be made for unused, unopened & undamaged products.
Printers can only be refunded if the manufacturers box is returned with the printer intact without any labels or writing of any description placed on the box.
Please ensure all returns are made within 4 weeks of purchasing as returns cannot be accepted after this time.
When placing an order, if the customer has incorrectly identified the wrong model of printer and requests a refund we reserve the right to charge a restocking fee of 20% and a redelivery charge.
Cancellation
We cannot accept cancellations of orders for goods made especially to customer's requirements.
We reserve the right to require the customer to pay all charges and expenses incurred by us in connection with the fulfilment of the order and a 20% restocking fee.
Our Courier
Our Courier is DPD. We aim to deliver your parcel within 1-2 business to anywhere within the Mainland UK, if we have stock of the product you have ordered. If the shipping address falls within the Channel Islands, Northern Island, Highlands, Isle of Man and any offshore UK island, we aim to deliver within 2-3 business days.